Speakers/panelists of the first ever Rocky Mountain Domain Conference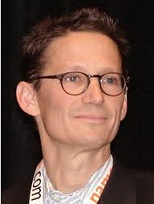 Bill Mushkin
Founder, CEO of Name.com
William Mushkin is the CEO of Name.com, an ICANN-accredited domain registrar and web hosting company. He holds a Bachelors in Philosophy from Bowdoin College and an MFA from the University of Colorado, Boulder. He is also a Photography Institute Fellow at NYU. In 1994 Bill founded Mushkin, Inc., a performance computer hardware company which supplied high end RAM and other computer components. He sold Mushkin, Inc. in 2000 to Ramtron International. He purchased Spot Domain LLC (Domainsite.com) and ICANN accredited registrar in 2002, and less than a year later founded Name.com, which now boasts over a million domains under management and a large and growing customer base, that is passionately loyal.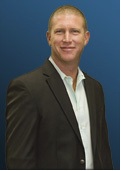 Jason Boshoff
CEO of DomainHoldings.com
Jason earned a degree in business management from Natal University, South Africa in 1992. Jason has held executive positions for over 11 years, managing operations and building teams focused on the development and marketing of direct-to-consumer products, and has had the opportunity to service such notable clients as Wal-Mart, K-Mart, Pep Boys and CSK Auto – among other major companies.  In early 2007, Jason partnered with John Ferber and Erik Simons as C.O.O. of their online marketing incubator companies.  During their short tenure together, the group has successfully executed the marketing and management of high profile campaigns for Coca-Cola, Baskin-Robbins, Celebrity Cruises and Puma, to name a few.  Under Jason's direct supervision, these highly effective and creative online marketing and development teams have generated tens of millions of dollars in leads, significant more in top line revenues and priceless increases in brand awareness.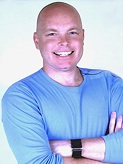 Rick Waters
CEO of Webcast1.com
Rick's specialties include but not limited to: Website concept development, SEO interactive website design, domain name development, web video production and marketing, SEO friendly website architecture, search engine optimization ( SEO ), SEO Copy writing, logo brand identity, domainer

Braden Pollock
Founder/Owner of Legal Brand Marketing, LLC
Braden is a domainer that owns several companies, both online and off. Among his businesses is Legal Brand Marketing, LLC which focuses on DUI and legal marketing, primarily through online lead generation. He also owns Smart Start, Alcohol Ignition Interlock Provider, with service locations throughout the country. His domain portfolio numbers in the neighborhood of about 12,000 and is rapidly expanding.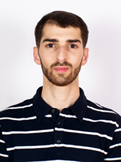 Abdu Tarabichi
CEO of DomainsGuru.com
Abdu is a domain investor, developer, consultant, and founder of Domains Guru, Inc., a Charlotte NC-based domain consulting firm.  Having started domaining in 2001, Abdu has sold a great load of domain inventory ranging from double digit to 5-digit price tag figures.  Abdu is also the founder of DomainThoughts.com, DomainGratitude.com, and domain educational site DNKB.org.  Abdu is currently working on a book that he plans to release in the first quarter of 2011 to share his experience in Domaining.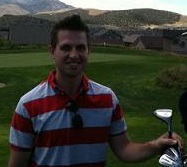 Adam Torkildson
VP of Operations, CustomerHook.com
Adam Torkildson started doing SEO at SEO.com with the 3 founders. He helped it grow in size to include clients such as Dell.com, AlphaGraphics.com, HugoBoss.com, and many other large brand names. Adam left SEO.com to start a company based on what he learned doing SEO for International brands, as well as on his own test sites.  Adam is currently the VP of Operations for SEO, PPC, and Social Media  at Customer Hook. He spends his free time with his wife and 2 children in Utah, or playing golf. He earned his B.S. in Communications at Utah Valley University.

Mimi Rupp
Attorney, Kenyon & Kenyon LLP
Mimi Rupp has experience in a full array of brand management issues from counterfeiting to trademark infringement to domain name disputes, in a variety of industries, including consumer goods, pharmaceutical products, computer hardware and software, telecommunications, and media and entertainment.   She has litigated a wide range of intellectual property matters involving trademark infringement, trademark counterfeiting, trademark dilution, parallel trade, trade secrets, false advertising, trade dress infringement, copyright infringement, and domain name disputes. Notably, Ms. Rupp has experience in ex parte seizure proceedings, resulting in successful raids yielding counterfeit goods and crucial intelligence from computer forensics.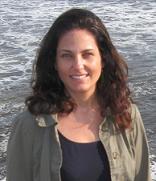 Annalisa Roger
Founder/CEO of DotGreen
Annalisa Roger founded DotGreen in 2007 and proposed the first environmental Top Level Domain Initiative .green (acronym for) Global Response to Environmental and Economic Necessities. She feels a TLD can go beyond its technical function and offer domain name owners and Internet users the benefits and strength of a brand label. Roger is the Vice-chair of the San Francisco Bay Chapter of the Internet Society which hosted the Dot-nxt.com Conference Feb. 8 and 9 2011, in San Francisco. She has attended The Internet Corporation of Assigned Names and Numbers (ICANN) public meetings since 2006. Roger will speak about new TLDs and what this next wave of TLD innovation might mean to the future landscape of domain names.