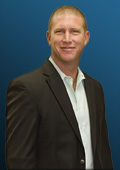 The Rocky Mountain Domain Conference is excited to announce our second keynote speaker – Jason Boshoff, CEO of DomainHoldings.com.  Jason is an experienced executive who has coordinated the development of premium enterprise technology platforms and has implemented successful enterprise SEO, PPC and lead management solutions in the rapidly growing, extremely competitive and demanding field of Internet marketing.
DomainHoldings.com focuses on premium domain development solutions and has also recently introduced the Rapid Domain Builder technology which can serve for mass domain monetization.  Jason will be the closing keynote speaker for RMDC 2011, a speech you will not want to miss!
Also in attendance and speaking in an open discussion is Braden Pollock a very successful domainer and business owner.  Braden founded Legal Brand Marketing, LLC and Smart Start, Alcohol Ignition Interlock Provider.  Braden is lead generation and Internet marketing guru.  We are very lucky to have Braden join us at RMDC 2011 as he is coming directly from Punta 2011 in Uruguay and then heading to DRT in the Bahamas right after our conference.   Braden will provide a great deal of insight to monetization and lead generation opportunities for those interested in developing out some of their portfolio.
RMDC 2011 is also stoked to announce that we will welcome Annalisa Roger founder of DotGreen to speak and share her expertise in new gTLD's.  Annalisa will provide a great insight to the new gTLD process, implementation and timeline.  This will be a very informational session and one that all domainers should be interested in as new gTLD's will be a game changer in our industry.